Equality, Diversity and Inclusion
We acknowledge that there is still much to do in the legal sector to ensure all forms of discrimination are tackled and guarantee everyone has opportunities to thrive.
We are proud to employ a workforce that reflects the diverse community we serve. As a legal firm we have specific equality duties as outlined by the Equality Act (2010). These require private businesses to tackle discrimination, victimisation and harassment, advance equality and foster good relations.
What progress is being made?
We are making good progress – notably by the creation of the Diversity Equality and Anti-Racism Group (DEAR) which meets regularly and ensures no barriers exist and holistic support is provided for all staff. This includes equality drop-in centres, run by members of the group, to provide confidential support to staff.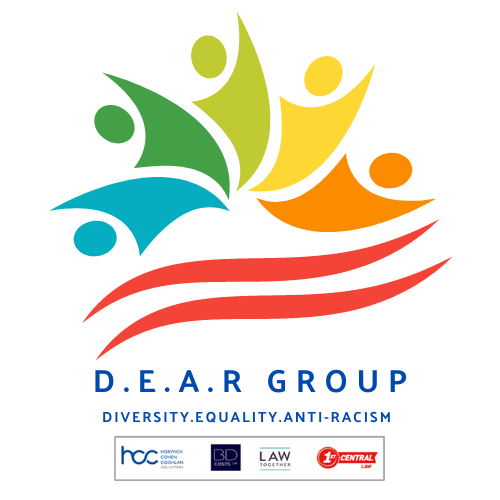 The focus on culture during the past 12 months has seen us expand on our annual diversity audit and conduct practical initiatives including reaching out to local inner-city schools to encourage a career in standing up for the rights of people who have had a life changing experience.  DEAR aims to inspire young people of all backgrounds to flourish in the legal sector.
We have also introduced personal pronouns into the new starter process, requiring all new starters to tell us which pronouns they prefer.
What are our main commitments?
We are committed to equality, diversity and inclusion across all our processes. HCC, employs in the region of 200 staff and act for thousands of clients every year. The business is committed to promoting equality and providing a safe and comfortable working environment where all members of the community are treated equally and with respect.
Based on extensive consultation with DEAR, and in line with our equality mission statement and values, our main commitments are:
1) To better understand the challenges, obstacles and barriers faced by different groups and to foster good relations between people who share a relevant protected characteristic and those who do not share it.
2) Take action to further understand and improve the experience of disabled staff.
3) Take action to further understand and address any barriers that BAME, Individuals with disabilities and women face during our recruitment processes.
4) Improve the representation of women and black, Asian and minority ethnic (BAME) staff in senior leadership, academic and professional support positions.
5) Better understand the potential impact of business functions on certain groups by improving disclosure rates and reporting mechanisms for age, disability, ethnicity, caring responsibilities, religion or belief (including lack of belief) sexual orientation and gender reassignment.
All our staff have completed diversity and equality training and we are striving to make further progress in 2023. You can download a copy of our latest Diversity audit here.