HCC sponsors Brake FLO Awards 2019
4th Jul 2019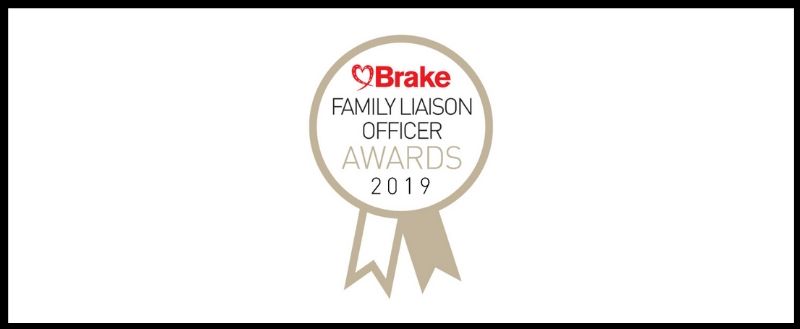 We were proud to be a main sponsor for the prestigious Brake Family Liaison Officer Awards.
The awards celebrate and recognise the outstanding achievements and support provided by Police Family Liaison Officers, and showcase best practice in supporting families following a road death or serious injury.
Outstanding Officer Achievement Award winner:
PC Joanna Baxter, Nottinghamshire Police
Highly commended nominees:
PC Louise Phipps, Avon and Somerset Police
PC Allison Sellers, Metropolitan Police
Award for Excellent Longstanding Service winner:
PC Tony Hayhurst, Cheshire Police
Highly commended nominees:
PC Nicholas Anderton, Cheshire Police
PC George Trayner, Police Scotland
Family Award winner:
PC Tom Kerr, Devon and Cornwall Police
Highly commended nominees:
PC Craig Booth, Lancashire Constabulary
Investigation Officer Sophie Law, Nottinghamshire Police
Brake's 2019 FLO Awards ceremony was attended by Brake partners, supporters and
volunteers. The awards were presented by Detective Chief Superintendent Richard Wood, of
the Metropolitan Police.
Mary Williams, Chief Executive at Brake, the road safety charity, says:
In the aftermath of a road crash, FLOs provide vital care to families, when they need it most. We were delighted to receive such a high number of exceptional nominations for our second ever FLO Awards, and it has been inspiring to read so many exemplary accounts of guidance and support.

It was an honour to see the winning nominees celebrated at the ceremony at the Houses of
Parliament, and on behalf of Brake, I would like to congratulate all of this year's entrants and nominees for their outstanding contributions to bereaved families. 
A full list of shortlisted and nominated officers for the 2019 awards is available on the Brake
website here: http://www.brake.org.uk/uncategorised/1874-brake-family-liaison-officer-
awards-2019.
Brake is a national road safety charity, founded in 1995, that exists to stop the needless
deaths and serious injuries that happen on roads every day, make streets and communities
safer for everyone, and care for families bereaved and injured in road crashes.
Horwich Cohen Coghlan (HCC) Solicitors is an award-winning law firm which helps seriously injured and traumatised clients get recompense for long-term rehabilitation and treatment. The firm helps victims of road traffic accidents, motorbike accidents as well as catastrophic injuries arising from all areas of life.