Case settled for Henry following life-changing experience
4th Sep 2023
In June 2018, our client Henry Morris was involved in a road traffic collision on his motorbike that changed his life forever.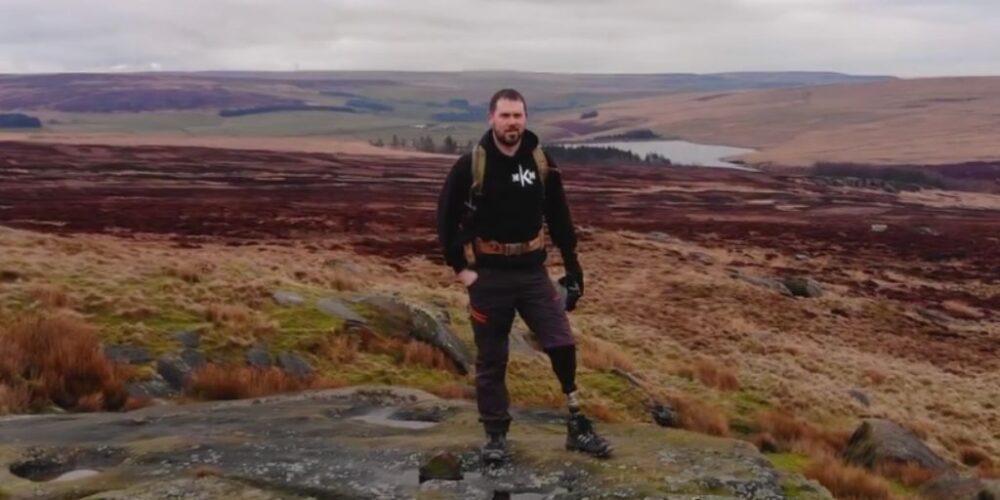 Henry appointed Mike Molloy, a partner at HCC to handle the case which has now been settled for a significant sum enabling him to access a variety of first-class treatments and peace of mind in relation to his home life. By working in partnership with an experienced Case Manager, we have been able to ensure that Henry is in a position to move forwards positively with his life goals.
Henry was kind enough to share his experience with us so that other people who find themselves in a similar position with a life-changing injury can be assured they are in safe hands with Mike and his team at HCC.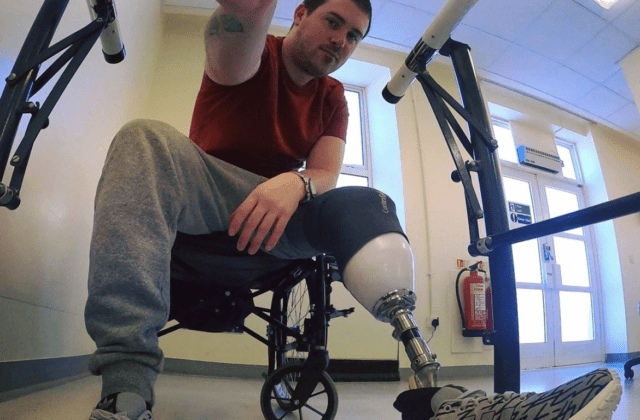 The collision
Henry was 32 years old when the motorbike he was riding on his commute to work was hit by a car. The IT professional, who lived in Halifax, West Yorkshire at the time, was rushed to Leeds General Infirmary and was assessed by the medical team at the hospital.
Henry was only on the fourth day of his new job in a senior role as a team leader in the technology sector and the timing couldn't have been worse as he looked to establish himself in his new working environment and build on his successful career.
The medical team at Leeds General Infirmary attempted to salvage his limb after he had sustained serious lower limb crush injuries but eventually,  the decision was made to amputate the limb six days later. Henry has a detailed and vivid description of his experience on his blog here.
Post amputation
Immediately, following the amputation procedure Henry spent fifteen days in hospital.
It was during this stay in hospital that Henry learned, through an amputee biker friend, of Mike Molloy's expertise in helping people in similar circumstances secure rapid access to physical rehabilitation and managing the complex legal case and insurance process that typically follows a life-changing incident like his.
Mike is a partner our award-winning law firm and specialises in cases involving serious injuries like the ones Henry and his friend had sustained. Indeed, Mike leads the specialist motorcycle injury team at firm. You can read more about Mike's experience here.
"I invited Mike to visit me in the hospital and he quickly provided me with the reassurance I needed that he was the right person to give me the legal guidance and strategy I needed to get my life back on track and seek the best rehabilitation available to get me the same quality of life I had before my injury," explains Henry from his current home in Burnley, Lancashire.
Rehabilitation and recovery
After leaving Leeds GeneraI Infirmary, Henry spent two months at home recovering. During this time, Mike and his team swiftly took control of the legal side of Henry's case and swapped the NHS provision he was receiving for first class private rehabilitation at Dorset Orthopaedic in Bredbury, Stockport. Henry's progress was planned and monitored under the watchful eye of consummate professional prosthetist and orthotist Ian Talbot.
Henry continues:
"It has been an emotionally and physically challenging time since the injury. I've had two rounds of major surgery and we've also had to contend with COVID which put extra pressure on my own recovery.

"Mike Molloy has always been on hand for me to answer questions and support me and respond in a very timely manner to any queries I had. I could tell from the moment I met him at my hospital bedside that he understood the situation and had years of experience in representing people like me who had been involved in a motorcycle Collison through no fault of our own. From that very first meeting he has reassured me all along the journey that a positive outcome will be achieved and he's been proved absolutely correct."
Mike Molloy, partner at HCC, says:
"Henry is an inspiration for other people who have found themselves in the position of sustaining a life-changing injury after a road traffic collision. His journey is still ongoing but we are pleased that the settlement we have agreed on Henry's behalf enabled him to get what he needs physically, emotionally and financially to live the same positive and fulfilling life he had before his injury.
So, what's next for Henry?
Henry, now 37, currently uses a 'everyday walking' prosthetic leg as well as a prothesis for use in the gym so he can continue to lead his active lifestyle. Mike Malloy and the HCC team are also working closely with the insurers and Dorset Orthopaedic to ensure he soon receives what is known as a 'wet leg' for water sports and also a device especially suited to riding a motorbike again.
"I'm determined to get back on my bike. I need a specialist prosthetic that will enable me to ride comfortably in the same way I did before my injury. It's a major passion in my life and I'm confident that with Mike's support and that of my friends, family and partner I can continue to move forward and help give people hope if they find themselves in a similar scenario. Patience is key. It does get better. You just need the right people and support around you."
You can read Henry's brilliant about his experiences here. Henry is also an ambassador for the charity Day One Trauma Care where he provides guidance to other people who find themselves in the same position.
If you, or a family member, have sustained a serious, life-changing injury please contact Mike Molloy directly.