HCC partners with Horatio's Garden to support spinal injured community
10th Feb 2023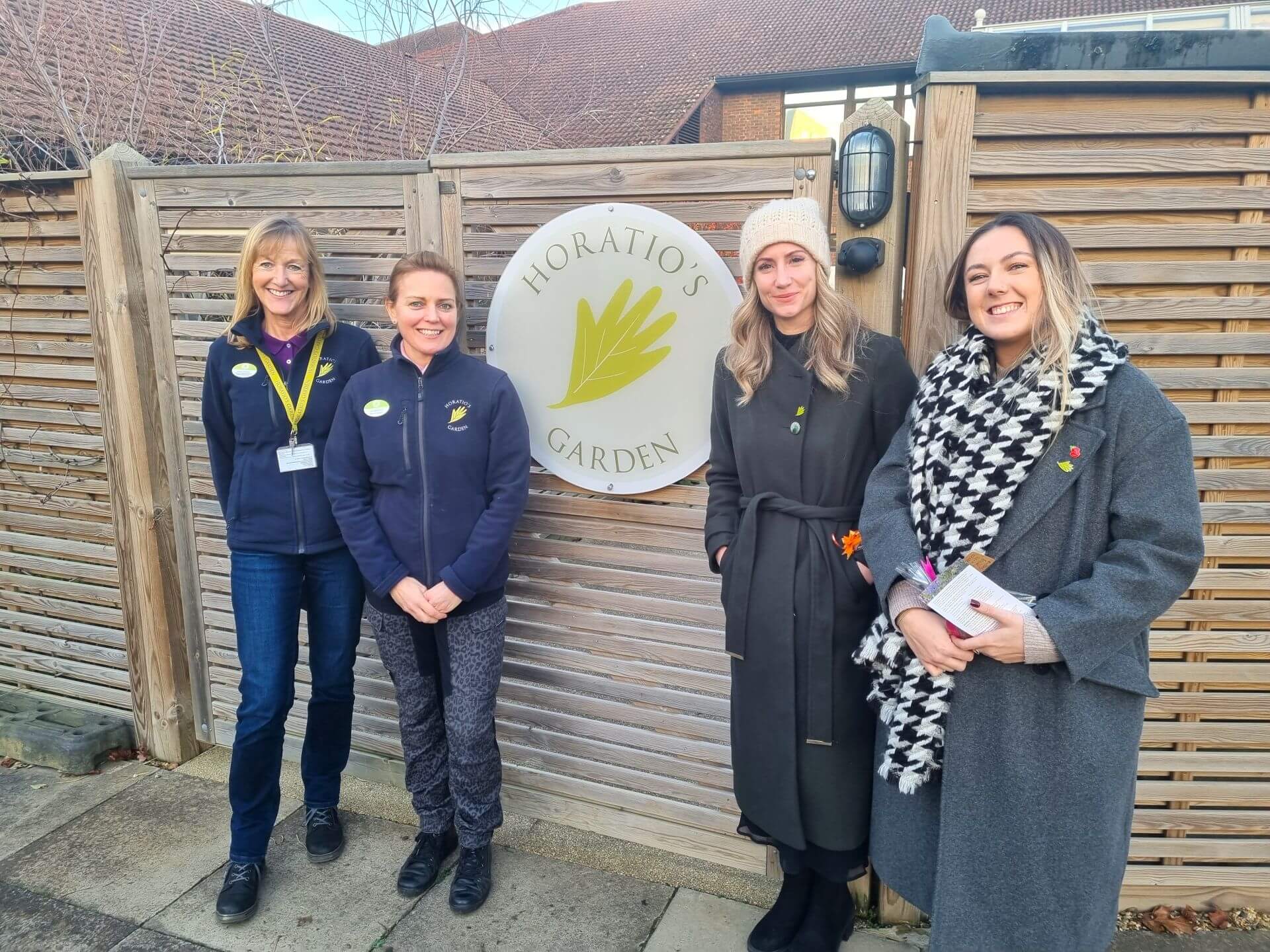 From February 2023, we will be volunteering, raising awareness, fundraising and more as the newest supporting partner in Horatio's Garden London and Horatio's Garden Stoke Mandeville.
We are excited to announce that HCC Solicitors is on board as Horatio's Garden's first supporting partner in not one, but two of its incredible gardens.
We already work closely with many other charities supporting those with spinal injuries, and we are delighted that we are  working with Horatio's Garden too as a supporting partner.
Supporting the gardens in the spinal centres at Stanmore and Stoke Mandeville, the HCC team will be on hand to offer regular support as volunteers, making sure that patients are able to spend as much time enjoying the gardens as possible.
Our team is also keen to get involved with patient activity sessions which often run at weekends and in the evenings when patients have the most free time.
As experts in the legal sector who have worked with many individuals who are spinal cord injured, we are looking forward to working with Horatio's Garden to make a real difference to the spinal cord injury community across London, the south east, and the home counties. As many of our clients have spent time as inpatients in the gardens, our team knows about the benefits they offer, and this was a big part of why we chose to get involved both personally and professionally as a firm.
Martin James, Chief Operating Officer at HCC Solicitors, said:
"We are delighted to support Horatio's Garden to help to deliver more support to patients and families in NHS spinal injury centres. Horatio's garden is a fantastic charity and we are passionate about helping spinal cord injured people in as many ways as we can throughout their rehabilitation journey."
Amber Braybrooke, one of HCC's Associate Partners, has already signed up to volunteer regularly at Horatio's Garden London and she can't wait to get started. Amber had the following to say about the partnership:
"We are delighted to support Horatio's Garden. We understand the devastating affects spinal cord injuries can have on individuals and their families and these gardens make a positive impact on rehabilitation, both physically and mentally, to help people adjust to their new situation. We are excited to be a part of that."
Although we have admitted that we aren't the most green-fingered, the HCC team is very keen and willing to learn. We are looking forward to benefitting from the experience of Head Gardeners Ashley and Amy, and its many volunteers who are already working in the gardens. We've done plenty of research into the benefits of mulching and we're sure it is something we will be able to put into practice in the gardens very soon!
Bethan Cummings, Director of Fundraising at Horatio's Garden, also shared her thoughts on our first supporting partnership:
"Supporting partners are an incredibly important part of our plans in all of our gardens, and we are delighted to be working with HCC Solicitors as the first of them. They have already shown that they are willing to engage with us at every level of their firm, and they really understand the difference that we can make working together in our gardens. Having them working with us as partners in two gardens is incredible and it will give us the opportunity to provide that extra bit of support that we know means so much to patients and their families during rehabilitation.

"We are incredibly grateful to everyone at Horwich Cohen Coghlan for their support and we want to say a huge thank you for everything they have committed to doing for us across 2023. We are looking forward to an excellent partnership in the year ahead!"