HCC Solicitors wins three awards at the Personal Injury Awards 2022
25th Nov 2022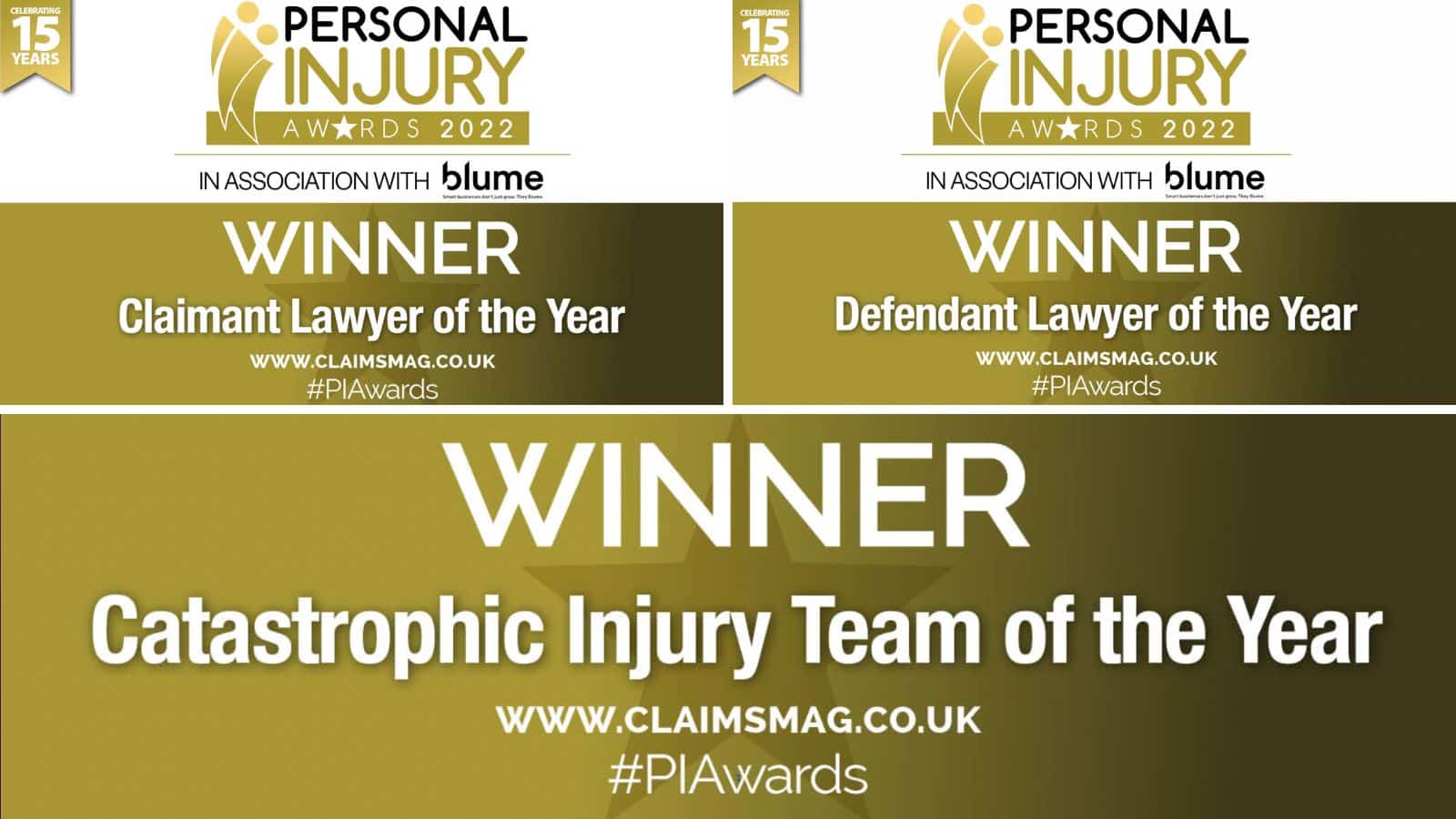 We are delighted to have been awarded three awards at the prestigious Personal Injury Awards 2022.
The Personal Injury Awards highlights and celebrates the excellence of individuals and organisations across the personal injury sector.
The awards encompass all professionals and key service providers working in the field. The objectives of the awards are to identify high standards of practice and to inspire others to emulate the achievements demonstrated.
See which awards we won and why:
Defendant Lawyer of the Year: Mark Woodall, HCC Solicitors 
"The winner leads a multi-office team, represents clients internationally across the insurance industry and has overseen an increase in the quantity and quality of the firm's caseload. Their 30 years of experience working exclusively in this area mark them out as a top legal talent, as well as a leader who inspires others to flourish." 
Catastrophic Injury Team of the Year: HCC Solicitors 
"The winning team is one whose cases reflect high levels of hard work and effort, combined with a fantastic approach to client care that includes both the injured party and their family. This team works on high-profile cases, achieves positive outcomes and reaches out beyond the immediate sector to fight for access to justice." 
Claimant Lawyer of the Year: Patrick Maguire, HCC Solicitors 
"The winner is an exceptional lawyer—a real innovator who constantly impresses the sector with their work, including some very high-profile cases. They also do a significant amount of pro bono and charity work, further underlining their credentials."
We would like to thank all our clients, staff and everyone who has made HCC Solicitors the firm it is today.