HCC visits spinal cord injured client who was injured during a road traffic collision
15th Feb 2023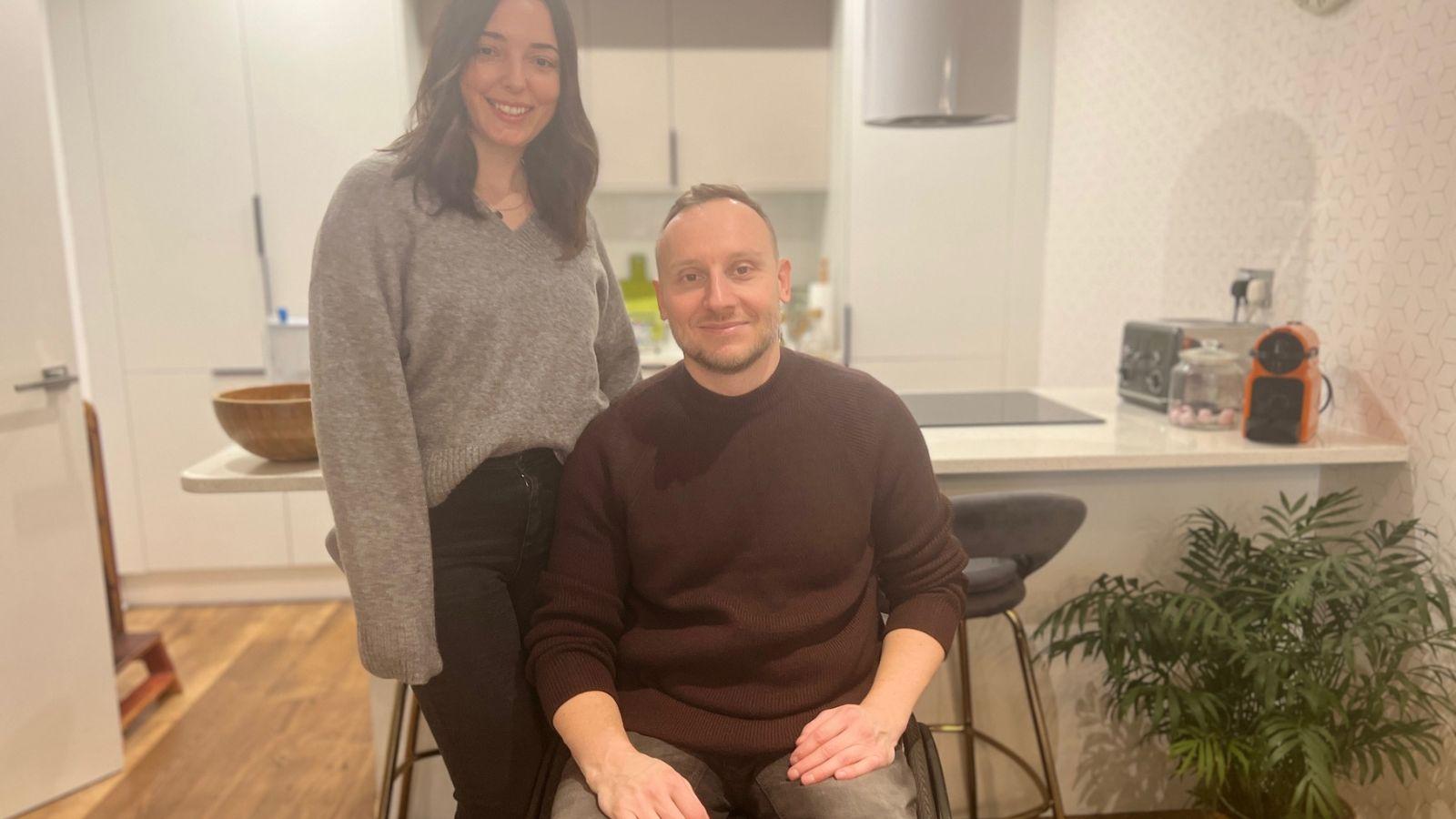 We recently caught up with one of our clients, Przemek Dukala and his wife Tatia at their home in Greenwich, London.
Przemek was injured during a road traffic collision whilst driving down the fast lane on the motorway. He was referred to HCC by the Spinal Injuries Association (SIA) following the incident.
Przemek and Tatia appeared on Channel 4's 24 hours in A&E:
Patrick Maguire and the team at HCC played a proactive role in Przemek's rehabilitation and helped him and his family to find suitable accommodation and secure funding in the immediate aftermath of his spinal cord injury.
Przemek Dukala said:
'We can move on with our lives and the place we have found which is great.
"I would recommend Patrick and his team to anyone who finds themselves in a similar situation to me. They've been an amazing support to me and my family. They are a team of professionals that are trustworthy but easy going."
Tatia Dukala said:
"Choosing the right lawyer played a crucial part in our lives and we are where we are because of the help and everything they have done for us.
"That time three years ago, I never would have imagined that this is how it would be, back to normal, back doing things as a family and going on holidays and even enjoying a stroll in the park. At that time, it all seemed impossible."
Watch our recent video of our client at their home in Greenwich: