Promotions confirmed!
1st Jun 2023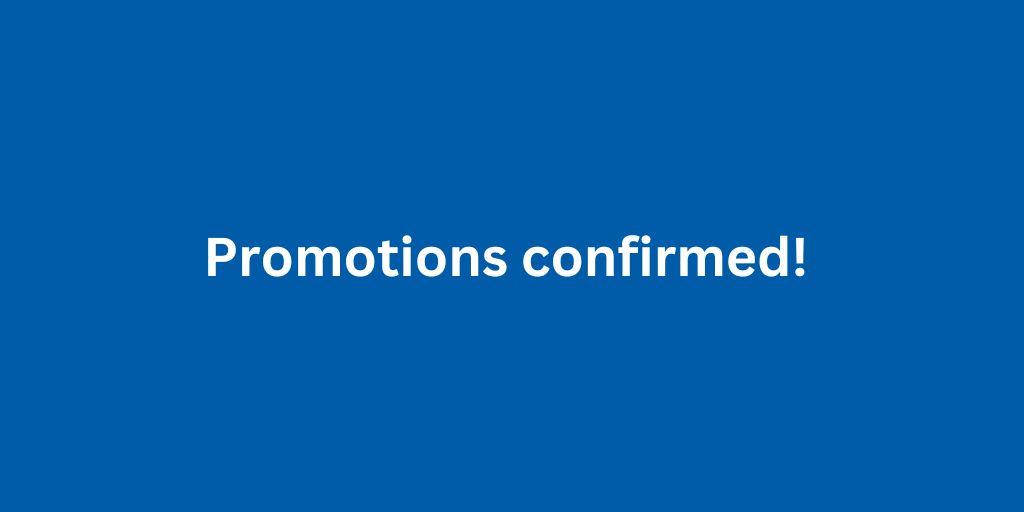 We firmly believe in nurturing and recognising talent within our own ranks.
Today, we are thrilled to publicly announce the successful conclusion of our 'Pathway to Promotions' process for the year, where we received a remarkable number of applications from staff across all levels and departments in our businesses.
This overwhelming response showcases the dedication and ambition of our employees, and we are committed to providing them with the opportunity to build rewarding careers with us.
We take immense pride in our diverse and exceptional team of individuals who contribute to the success of our various businesses. Through this promotion process, we aim to reward their hard work, dedication, and exceptional skills.
We are delighted to introduce the newly appointed members of our leadership team who will take up their roles from June 1, 2023.
New Partners: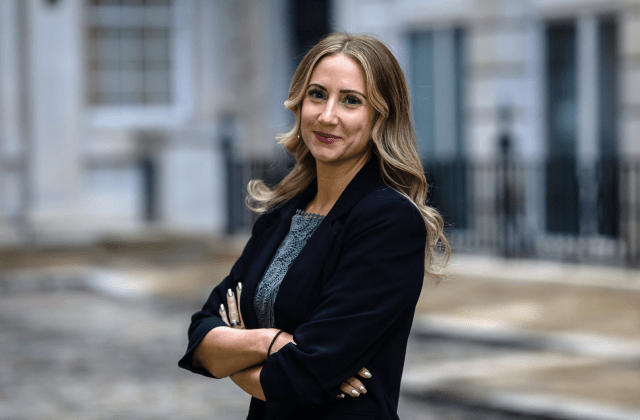 Amber Braybrooke (London Office) Amber brings extensive expertise and experience to our London office. Her commitment to providing exceptional legal services, coupled with her excellent interpersonal and client-focused approach, has made her an invaluable asset to our firm. As a partner, Amber will play a pivotal role in driving growth and maintaining the highest standards of client satisfaction in our London team.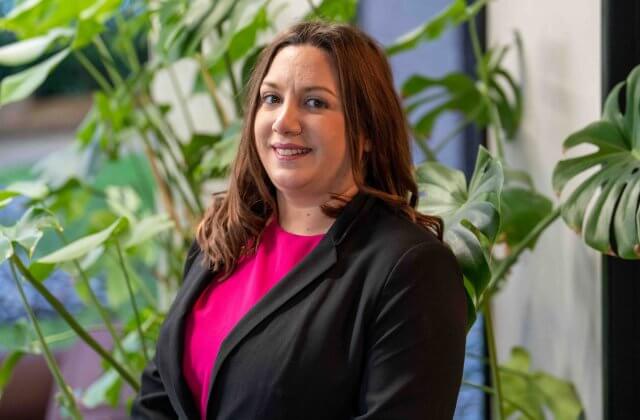 Vicky Hewes (Clinical Negligence) Vicky's outstanding performance in the field of clinical negligence has earned her a well-deserved promotion to partner. Her profound understanding of the complexities involved in such cases and her unwavering dedication to helping clients secure justice have made her an indispensable member of our team.
New Senior Associate:
Sabir Ahmed (EL/PL) Sabir has consistently demonstrated exemplary professionalism and expertise in employer's liability and public liability cases. His meticulous attention to detail and exceptional client service have set him apart. As a senior associate, Sabir will continue to provide valuable guidance and training to our colleagues while further developing his own legal skills.
New Associates:
Firdous Patel (Serious Injury Department) Firdous's deep knowledge and passion for supporting clients and colleagues in serious injury matters have earned her this well-earned promotion. She has consistently shown dedication in helping clients navigate challenging circumstances, and her promotion as an associate reflects her commitment to excellence in this field.
Nicole McCrann (Serious Injury Department) Nicole's extensive experience and empathetic approach have made her a highly regarded member of our serious injury department. Her ability to provide comprehensive legal advice and support to clients has been instrumental in achieving positive outcomes. As an associate, Nicole will continue to excel in her role and contribute to the growth of our practice.
Fred Adams (EL/PL) Fred's outstanding work in employer's liability and public liability cases has not gone unnoticed. His unwavering commitment to client advocacy and meticulous legal strategy has been integral to our success. Fred's promotion to associate signifies his continued growth and contribution to our firm.
Sheraz Imtiaz (EL/PL) Sheraz's expertise in employer's liability and public liability cases has been invaluable to our clients. His ability to navigate complex legal matters and provide practical solutions has earned him this promotion to associate. We look forward to his continued contributions to the firm's success.
Umera Ali (EL/PL) Umera's dedication to achieving positive outcomes for clients in employer's liability and public liability cases has been commendable. Her exceptional legal skills and commitment to providing excellent client service have earned her this well-deserved promotion to associate.
Sofia Mitchell (EL/PL) Sofia's passion for employer's liability and public liability cases, combined with her meticulous approach to legal analysis, has made her a standout member of our team. Her promotion to associate reflects her outstanding performance and commitment to delivering exceptional results for our clients.
Michael Leslie (EL/PL) Michael's dedication and perseverance in handling employer's liability and public liability cases have been exemplary. His strong analytical skills and strategic thinking have consistently resulted in successful outcomes. As an associate, Michael will continue to provide exceptional legal support to our clients.
We extend our congratulations to each of these individuals on their well-deserved promotions. Their achievements are a testament to their hard work, expertise, and unwavering commitment to excellence. We are confident that they will continue to drive our firm forward and uphold our values of integrity, professionalism, and client-centric service.
We remain committed to providing a supportive and inclusive environment that fosters growth and empowers our employees. We are proud to celebrate the success of our team and look forward to witnessing their continued accomplishments in the future.