Six-week inquests into the mass shooting in Plymouth begin
17th Jan 2023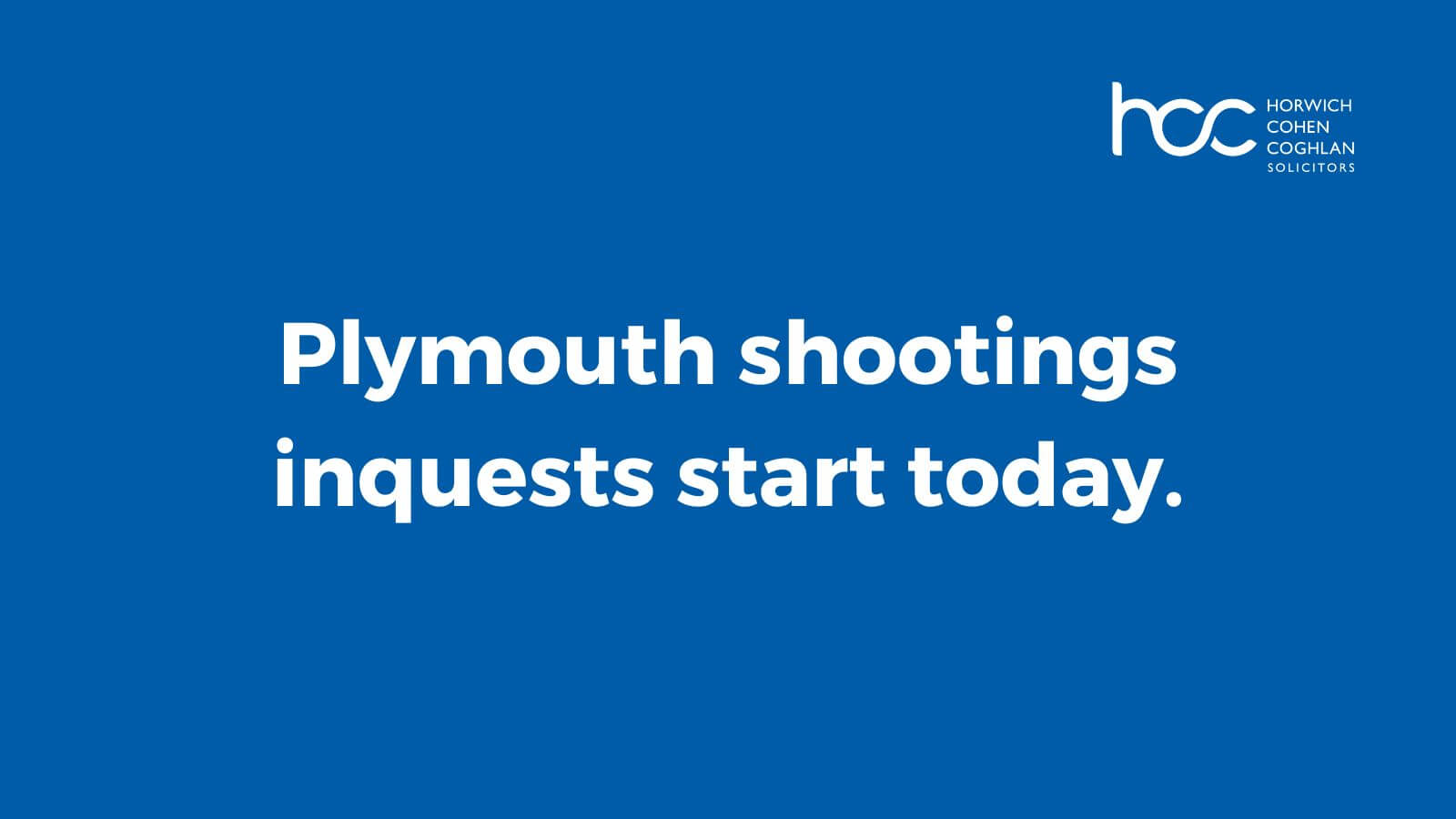 The inquests arising from the mass shooting in Keyham, Plymouth have now begun.
Patrick Maguire of Horwich Cohen Coghlan Solicitors has instructed Dominic Adamson KC and Juliet Wells of Temple Garden Chambers to represent the families of the members of the public killed.
On 12 August 2021, gunman Jake Davison shot and killed his mother and four members of the public in one of the worst mass shootings in British history. In January 2018, Devon and Cornwall Police granted Davison a license to hold the shotgun used in the killings, and in July 2021 (one month before the shootings) the gun was returned to him, Devon and Cornwall Police having seized it following an attack on two minors in September 2020.
We are unable to comment specifically at this time but all media queries for Patrick Maguire should be directed to Pete Davies (pete@sugarpr.co.uk).