Miranda Durrant

I suffered serious multiple injuries and was left with permanent residual problems after surgery. Horwich Cohen Coghlan Solicitors looked after me throughout the case, and I knew I could go to my solicitor with any questions – she gave me a clear idea of the timescales involved which helped me feel calm. She talked me through every step of the process and always kept me abreast of my options, so I never felt pressured into making a decision. I would recommend the service of HCC Solicitors to anyone, and want to extend a BIG thank you to all the team at HCC.
Mr Paul Williams

I was a client of Horwich Cohen Coghlan Solicitors after being involved in a serious accident that left me with permanent paralysis affecting my lower back and legs. I first spoke to my solicitor when I was still in hospital during the early phase of post accident trauma, and he explained the process that the case would follow going forward. Regular contact and updates were made throughout, communication was very good and my solicitor took time to explain the difficulties and risks with the case. This helped me understand the weakness and strengths, and I felt I became an active participant and that (guided by my legal advisors) I could help research and collate evidence to formulate a stronger case.

The injuries I sustained were complex and gave rise to lifelong difficulties including incomplete paraplegia, which meant I had to change my accommodation and my working practices. As the long term implications became apparent, my legal advisors at HCC explained the importance of pursuing the right settlement for my injuries rather than seeking premature closure to the case. This was challenging as there is a significant emotional burden on an injured person during the legal process, but I trusted my legal advisors completely and understood and accepted this approach. HCC always took time to respond in a timely manner and always treated me with professionalism, which helped make me feel like an extended and valued member of their team.

My experience of working with HCC team has been a good one and I would recommend them for serious injury cases. I have in fact used HCC since the claim for other legal needs, as I feel I can trust them.
Vincent Sutton

I instructed HCC on a personal injury matter and the service provided by HCC was excellent in every aspect.

My solicitor handled my case throughout, and he was extremely professional, knowledgeable and dependable. He offered advice and support throughout the proceedings, and I felt I could depend on him completely. He was always available to provide advice or reassurance by telephone or email including evenings and weekends.

Although I have not had experience of other lawyers, my wife is employed by a local firm of solicitors and assures me that the service HCC Solicitors provided was above and beyond the usual levels of service.

HCC came highly recommended via a work colleague of my wife. From the first point of contact my solicitor provided advice and reassurance, day and night. I suffered a traumatic accident and the NHS were unable to offer me the counselling I urgently needed. My solicitor put this counselling in place immediately, and without this I fear things would have been very different for me.

My solicitor has provided an excellent service. Throughout every stage of the case I had complete confidence in him, HCC and their extremely efficient support staff. I would highly recommend HCC
Roy Williams

The Partner leading the case dealt with our case in a timely, friendly and fully professional manner, and we were kept fully updated. He was always willing to deal with any issues, not only with the legal case in hand.

HCC were there for us throughout our darkest days/hours, and when something unexpected happened they were willing to give advice and help guide us through and for this we cannot ever thank them enough!

HCC provided a constant presence and were always at the end of the phone, email or text ready to help, being very considerate and with a friendly voice whatever time or day; never stepping away and when we were really under pressure. This was worth more than any amount money at the time!

They went above and beyond and proved to be unbelievably helpful.

I would truly recommend HCC – thank you for everything you have done for us over the last 5 years!
Mark Dann

The Partner Solicitor worked on my case for 4 yrs and 6 months and I feel that a mere thank you is inadequate as particularly towards the end there was an intense personal effort with real compassion and resolve.

Even though a Partner, I feel that it would appropriate for me to advise the Senior Partner of the Firm to endorse my feelings of her efforts.

Philipa once said no two cases are the same…and no two people are either, thank goodness. As my personal circumstances changed for the worse and Philipa reacted positively to enhance the outcome of the settlement.

In short HCC have proved to be a firm who gave a high level of personal attention
Mr S Everett

Again, thank you for all your help and work on this case. It's really been a pleasure. You always made me feel confident in my case even when the defence was picking at it, and you trusted me fully throughout. I never felt like you questioned my integrity at any point, and that is huge to me. So again thank you.
EW (family member of client)

Following our family member being in hospital after a serious head injury, we were unsure and worried about what the future would hold. In an instance life changed for all of us. Taking one day at a time we never thought at any point about professional help through a solicitor, but after some advice at the hospital we ended up in contact with Joe Speed and his team at HCC Solicitors.

We were initially worried as we didn't want it to be about financial gain, well what can I say, Joe and his team were the furthest away from our worries. They understand the person injured is the most important thing, concentrating on rehabilitation and supporting our family has always been their priority, as a family we can honestly say we wouldn't have got through the past year without their help and support throughout it all, genuine people that care for those they are helping. Thanks again Joe and his team

'EW' (family member of client)
S.E.

Thank you for all your help and work on this case. It's really been a pleasure. You always made me feel confidant in my case even when the defence was picking it at, and you trusted me fully throughout. I never felt like you questioned my integrity at any point, and that is huge to me. So again thank you!

S.E.
Mr K

I would like to send  a few words to thank HCC on the completion of my claim.  You have been very professional though out. Also i would like to give a very special thank you to Kelly Hutton who has been extremely helpful.

She has spent a lot of time explaining everything to me to the finest detail and nothing has been a problem to her. I'm very happy with the outcome and service I have received from you and all your staff. Keep up the great work.

Mr K Client
Tom Bird

Tom Bird was riding his motorbike when he was injured in a road traffic collision:

"With Philippa and her team managing my case at HCC I had absolutely no worries about anything. Everything was streamlined and they kept me up to date at every step of the way during my case. Philippa and her colleague Emily kept everything on track and I was happy with the payout I received. Philippa and HCC have done an amazing job and far beyond what I was expecting from a law firm. I recommend them to anyone else who has also been injured on their motorcycle in a road traffic collision. Thank you HCC!"

Tom Bird Injured on his motorcycle following a road traffic collision (RTC)
Amy Lynch

I was recommended to HCC by a family friend in the legal field. I lost confidence in solicitors I previously instructed to deal with my claim and transferred to HCC. I'm so pleased I did. Mike Molloy was brilliant. I felt very well looked after. I found hospital correspondence particularly anxiety-provoking but Mike always dealt with any concerns or queries I had promptly and efficiently, even providing me with responses during weekends. His friendly and straight-to-the-point nature made things very easy to understand – he didn't use all that legal jargon. I felt that I was in very good hands and I could not have asked for more.

Thank you Mike, you made the whole process easier – I couldn't have asked for more.
Diane Woodall

I had no hesitation in using Mike Molloy at HCC Solicitors because he dealt with a smaller legal matter for me some time ago and I would not have wanted to choose anyone else. From the word go, I was impressed that Mike kept me updated with everything. I never needed to chase him for anything and I received all my documents by email and post, which I found really useful. I was always anxious when I had to talk about any aspect of the claim, as the whole thing has upset me. When I needed to contact him, Mike always put me at ease straight away. I am so grateful to him.

The accident was life-changing for me. I am a qualified radiographer and had taken a part-time local position as a physiotherapy assistant to keep me active. I had just relocated from the London area to the North-West. I knew when I slipped that I had fractured and badly damaged my ankle. When the plaster cast was removed, I knew that this was not going to be the end of it.

Mike was fantastic. I can't thank him enough and I would thoroughly recommend HCC, without a doubt, 100%. I am very happy with the outcome.
---
News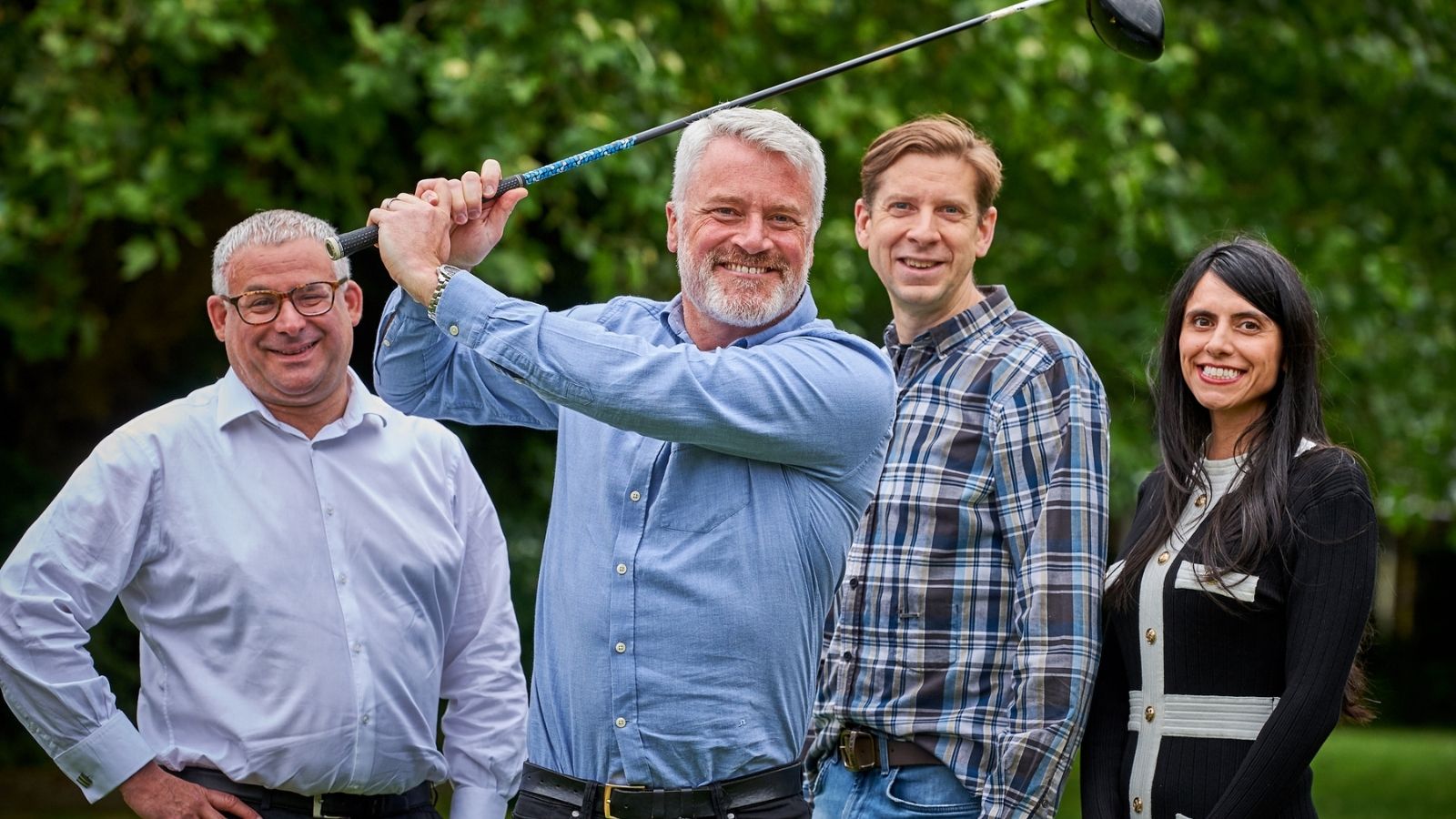 HCC Solicitors sponsors Brake Golf Day 2021
We are proud to be sponsoring a friendly, competitive, game of golf, a delicious brunch, evening meal and entertainment…